About Us
Family-owned and operated since 1930, Meissner Sewing is the largest sewing machine company in Northern California, offering the best selection of the industry's top brands. But that's just the beginning of what sets us apart.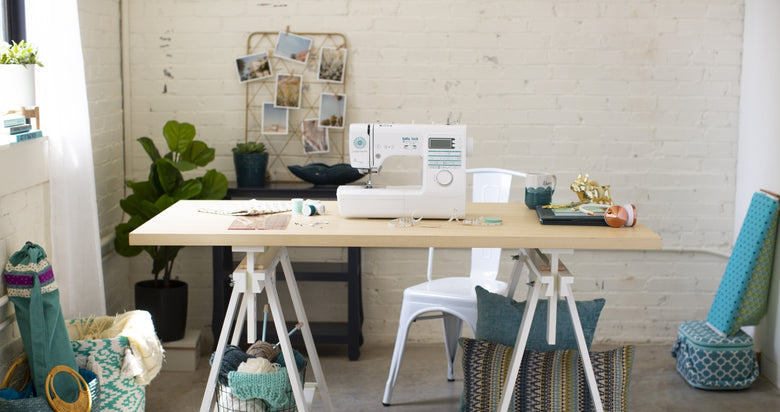 What We Bring to You
Our low-price guarantee
We won't be undersold. If you find a better price on a product we sell, give us the opportunity to earn your business by meeting or beating that price. Price matches are valid only BEFORE you place your order. When comparing prices, availability, shipping and taxes will be included in our price match decision.
Free Shipping
We ship many of our items with Free ground shipping. Free ground shipping is included in the Contiguous 48 States on most orders over $99. All other orders will be charged the actual shipping charges from our warehouse to your door. Orders and orders to Alaska and Hawaii do not qualify for Free shipping.
An unbeatable selection
Visit the 20,000-square-foot Sacramento superstore to see hundreds of home sewing machines, sergers, embroidery machines, industrial machines, long-arm quilters, garment printers, and multi-needle embroidery machines. You will also find a large selection of the top-name vacuum cleaners.
The chance to test and compare machines
You wouldn't buy a car without test driving it first, and we don't think you should invest in a sewing machine or vacuum cleaner before trying it and comparing it side-by-side to other machines.
The best service and repair department
Our full-time technicians receive continuous training to ensure that they are the best in the business. With combined experience of more than 140 years, our factory-trained technicians eliminate the worry of owning a sewing machine.
Friendly, knowledgeable staff
We hire carefully and invest in our people by providing them with ongoing training so that they're well-versed in the latest technology. They also share your passion for sewing. Some sew garments, some quilt, some embroider, but they all understand your desires and the challenges you may face. They're here to offer tips and friendly advice for your next sewing adventure.
Free Classes
When you purchase a machine from Meissner's, we want to make sure you take advantage of everything it has to offer, so we provide our New Machine Owner's Class Series. Our professional instructors will guide you through every feature of your new machine, and you'll leave with an organized set of samples and instructions specific to your machine, providing a valuable resource you can turn to for years to come.
The very best brands
After more than 85 years in the sewing industry, we know who makes the best, most reliable products. We also apply our same high standards to the brands of vacuums we carry. We only buy quality products so that you can, too.
Exciting selection of fabrics, notions and accessories
If there's a special thread, needle or machine accessory you need for a project, you can be sure we have it on hand. Our wide selection of notions and fabric also makes our stores a fun place to come for endless inspiration.
Fully-stocked parts department
Our in-house parts department maintains a large inventory of parts in stock, dramatically reducing your wait time for most repairs.
Unlimited support
When you buy a machine from us, we'll provide you with lifetime support for your machine. In addition to the New Machine Owner's Class Series, where you will learn to use your new machine, we're here when you have questions or need advice. Come in, call, or email us anytime you need support.
Meissner Complete Protection Warranty Plan
We offer an optional warranty plan to protect your investment and ensure your sewing machine remains in top working condition. Our coverage includes bumper-to-bumper protection on your new machine for three years, unlimited tune-ups, and 100% guaranteed trade-in value toward an upgrade purchase for one year.
Our commitment to education and events
We take pride and pleasure in bringing you a wide selection of courses, monthly clubs and classes, and a great selection of exciting events. We host the biggest names in the industry—including Walter Floriani, Anita Goodesign, Hope Yoder and many other well-known educators. Our 4,000-square-foot Training & Event Center is equipped with big screen televisions, which makes it easy to follow along with our celebrity instructors. Our constantly evolving catalog of classes and events also provides you with opportunities to make new friends who share your love of sewing.
Business-grade machines
If you're looking for the right machine for your business, we offer a wide selection from the best names in long-arm quilting machines, industrial sewing machines, parts, and accessories. Commercial Embroidery Systems is a division of Meissner Sewing & Vacuum Centers— located within our Sacramento superstore—that offers commercial embroidery machines and supplies.
Our History
The Meissner Sewing & Vacuum Center name and its iconic needle in the sky have been part of the city's history for longer than most Sacramento residents can remember. It's probably not a stretch to say that the company has sold, or at least serviced, most of the sewing machines found in Sacramento homes. That's why people are often surprised to learn that the third-generation company didn't begin life under its giant needle—or the Sacramento sky.

1930
In 1930, Ernest Robert Meissner founded his industrial sewing machine business in the Los Angeles area. At the time, California's garment industry was booming, with more than 900 manufacturers and 28,000 workers. Thanks in part to the movie industry, California fashion has always found plenty of buyers and its garment industry flourished until the lure of cheap foreign labor drew many manufacturers overseas.

While Meissner Sewing & Vacuum Center is known for its sales, education, and service to countless sewing enthusiasts, the company's history and continued work in industrial sewing plays a big role in its success. Decades of experience keeping industrial machines in perfect order for business owners whose livelihoods depend on nonstop performance is why the company insists on representing only top-quality brands. It's also why Meissner's service technicians are so exceptionally good.

1958
Keeping the garment industry humming was the company's main focus when Ernest's son William (Bill) came into the business. Bill moved the business to Sacramento in 1958, where the family lived upstairs from its Victorian storefront between 20th and P Streets. The industrial side of the business continued to prosper as Bill and Myrtle Meissner expanded into the home-sewing business, gaining a loyal base of customers throughout the Sacramento area.

The company extended its family tradition to the third generation when Bill and Myrtle's son Jim took an interest at an early age. By the time Jim was 10 years old, he could be found in the downstairs shop after school, building industrial stands and learning to repair machines. Jim grew into his career as a service technician, which is another reason the company places a strong emphasis on service and repair excellence.

1982 – present
When Bill Meissner retired in 1982, Jim took over the family business, moved the company to its current headquarters at Business 80 and El Camino Avenue, and erected the giant needle and thread. Today the company's needle in the sky serves as a Sacramento landmark and a testament to the Meissner family's more than 85 years in the sewing business.
Get in touch
Toll-free number
Holiday Hours - All Stores
Black Friday 12 pm - 5 pm
Small Business Saturday 9 am - 5 pm
Christmas Eve CLOSED
Christmas Day CLOSED
New Years Eve CLOSED
New Years Day CLOSED
Roseville Store
ADDRESS:
9250 Fairway Drive, Suite 110 Roseville, CA 95678
PHONE:
916-920-2121
HOURS:
Monday - Friday: 10 am - 6 pm
Saturday: 9 am - 5 pm
Sunday: Closed
Sacramento Superstore & Office
ADDRESS:
2417 Cormorant Way Sacramento, CA 95815
PHONE:
916-920-2121
HOURS:
Monday - Friday: 10 am - 6 pm
Saturday: 9 am - 5 pm
Sunday: Closed
San Jose Store
ADDRESS:
4688 Meridian Avenue San Jose, CA 95118
PHONE:
408-264-4880
HOURS:
Monday - Friday: 10 am - 6 pm
Saturday: 9 am - 5 pm
Sunday: Closed
Folsom Store
ADDRESS:
98 Clarksville Road, Suite 130 Folsom, CA 95630
PHONE:
916-984-7071
HOURS:
Monday - Friday: 10 am - 6 pm
Saturday: 9 am - 5 pm
Sunday: Closed